BAKER TILLY PUERTO RICO, CPA's, PSC takes great pride in its professional affiliations, which confirm the solid and reputable position it has earned in the management consulting firms industry. These affiliations enable us to provide our clients with unparalleled knowledge and resources, result of a network of collective wisdom.

Administrated locally by "Puerto Rico Society of Certified Public Accountants", submits its corporate members to peer reviews in which the firm must file reports to be approved by its executive committee and placed in the public files of the Division for CPA Firms. These reports assure our clients of our competence, efficiency and administrative transparency.

National Association of Certified Valuations Analysts (NACVA) – NACVA is a nationwide association of professionals who focus in providing business valuation (appraisal) services. The Association promulgates standards of ethical and professional practice; promotes the advancement of business valuations as an art and science. Our business valuation services are necessary for financial legal, business, family or personal reasons. Business valuations are necessary whenever you are buying or selling a business, for mergers or acquisitions and to calculate economic damages in cases of Litigation.

Association of Certified Fraud Examiners (ACFE) – Our managing partner, Mr. Rafael E. Rivera is a Certified Fraud Examiner (CFE). CFE's are responsible for resolving a wide range of allegations of fraud and white-collar crime. They have the expertise to obtain evidence, take statements, write reports, testify to findings, and assist in all aspects of detecting and preventive white-collar crime. CFE's are employed in a variety of industries, including the investigative divisions of corporations, private businesses, and government agencies.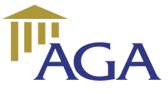 Association of Government Accountants – An international organization recognized as a leading professional association dedicated to the enhancement of public financial management. It serves government officials and the public through public monies, and providing a variety of pro bono services in the US and its territories. The Association serves its members by providing education, encouraging professional development, influencing governmental financial management policies and practices, and serves as an advocate for the profession.

Puerto Rico Manufacturers Association – We are active members of this private, voluntary, non-profit organization established in 1928 with the purpose of uniting all Puerto Rico's manufacturers into a strong and effective body in order to further their mutual interests as they relate to the private and public sectors of the Commonwealth of Puerto Rico. The Association's objective is to maximize the competitiveness of member companies to maintain profitability and continuity of business. We participate in various Committees of this Organization.

Puerto Rico Chamber of Commerce – We are active members of this private organization representative of all business areas, integrated by unified professionals and industrialists to promote the factors that contribute to the development of all of Puerto Rico's economic sectors, based on private initiative and free enterprise. We participate in various Committees of this Organization.